August 25, 2010 - November 1, 2010
This year again Prof. Urio has been invited to Center for China Studies (directed by Prof. Hu Angang) at Tsinghua University and to the CELAP (Chinese Executive Leadership Academy Pudong). One of the purposes of this visit was to present the book edited by Prof. Urio on Public Private Partnerships. Success and failure factors for in-transition countries, Lanham (MD) and New York, University Press of America, 2010, to which Tsinghua University contributed.
This year, the main purpose for visiting Tsinghua was to collected documents and information for Prof. Urio's new book: a comparison between the impact of New Public Management in China and in the West. For this purpose Prof. Urio worked with two assistants at the Centre for China Studies: Mr Liang Jiaochen and Ms Shen Ruomeng. Moreover, he had discussions with Professors Hu Angang, Yong Yongheng, Nailene Chou Wiest, and Wang Hui.
At Renmin University, he also held meetings with Prof. Dong Keyong, Dean of the School of Public Administration and Prof. Jia Hongbo about the completion of a research on access care in China and in the UK, a cooperation between the Universities of Renmin, Geneva and Lugano.
During his stay in China Prof. Urio also:
visited the new development area of Tianjin Municipality;

Prof. Urio and Liang Jiaochen in the TGV from Beijing to Tianjin / New TGV railway station, Beijing – Tianjin
was invited by his former student Liu Dehao to Hainan University (where he now teaches) to give two conferences: one for the Hainan civil servants and another for the professors and researchers of the School of public administration of Hainan University;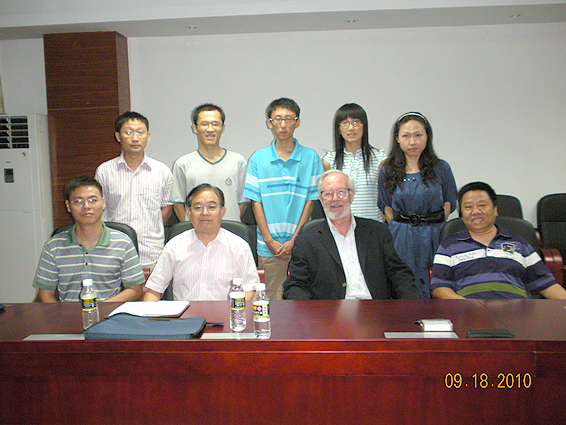 Prof. Urio with Prof. An Yingmin (second from left, Dean of the Faculty of Public Administration) and group of
professors and researchers of Hunan University. Liu Dehao, lecturer and former student of Prof. Urio is standing, first from left.
gave a conference at CELAP (Chinese Executive Leadership Academy Pudong) and had discussions with the director of the International Department, Dr. Jiang Haishan, as well as with vice-director Harry Liu Genfa and Sean Hu;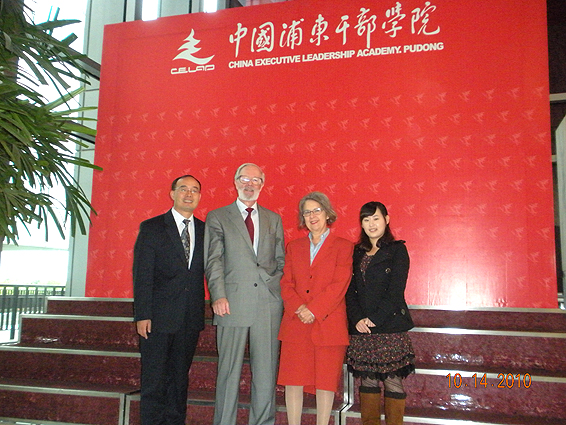 Prof. and Mrs Urio with Harry Liu Genfa, Vice-Director International Department CELAP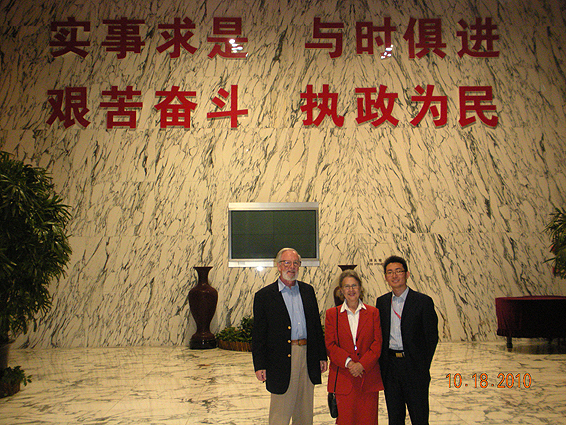 Prof. and Mrs Urio with Mr Wu Sean, high official, International Department, CELAP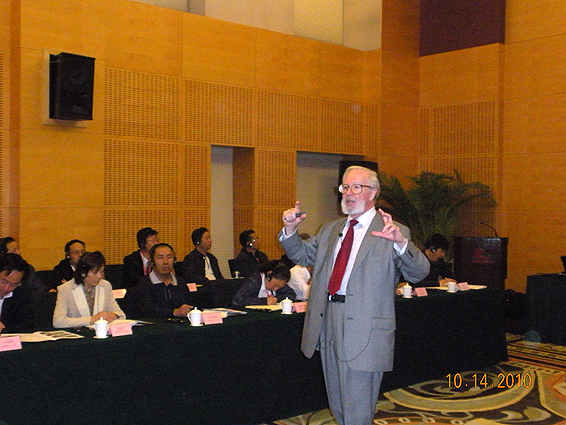 Prof. Urio's conference at CELAP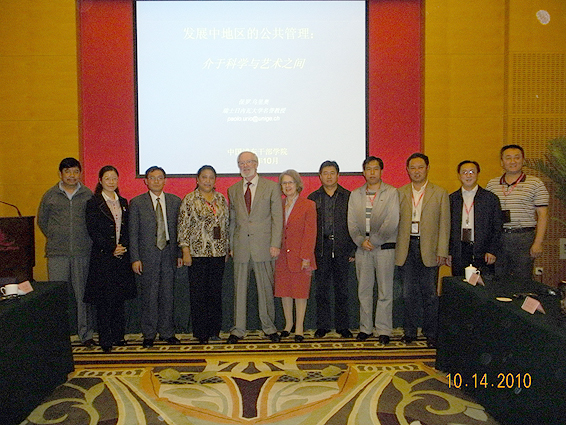 Prof. and Mrs Urio with members of the delegation of Tibetan high officials
attending to his conference on "Public management for developing provinces"
visited the Shanghai Expo;
and met some of this former students, Ms Jiang Ping, Ms Wang Min, and Mr Alessandro Fatovic.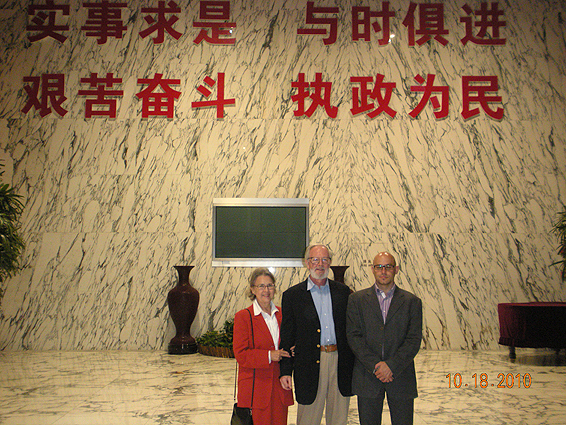 Prof. and Mrs. Urio with Alessandro Fatovic at CELAP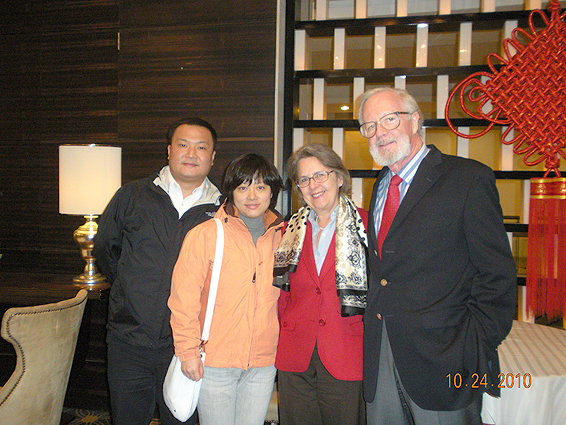 Prof. and Mrs. Urio with Jiang Ping and husband
Last but not least, he was invited as the only foreign speaker to deliver a conference at the Ceremony for the tenth anniversary of the Center for China Studies at the School of Public Policy and Management of Tsinghua University. Under the leadership of Prof. Hu Angang, the Centre has become one of the most influential research centers and think tanks of China.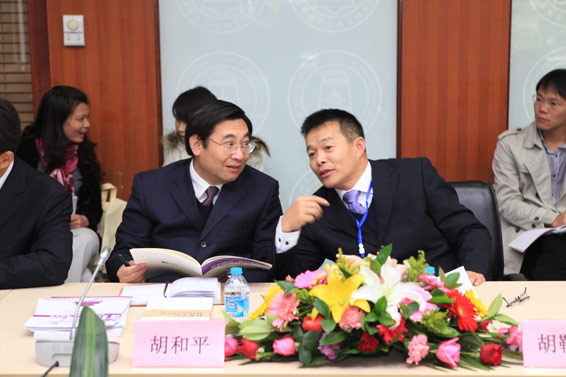 Mr. Hu Ping, Chancellor of Tsinghua University and Prof. Hu Angang during the Ceremony.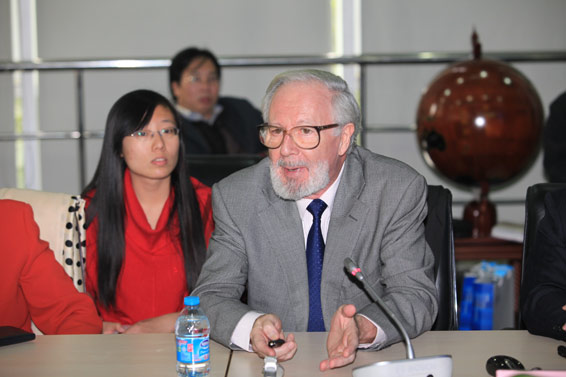 Prof. P. Urio delivers his speech.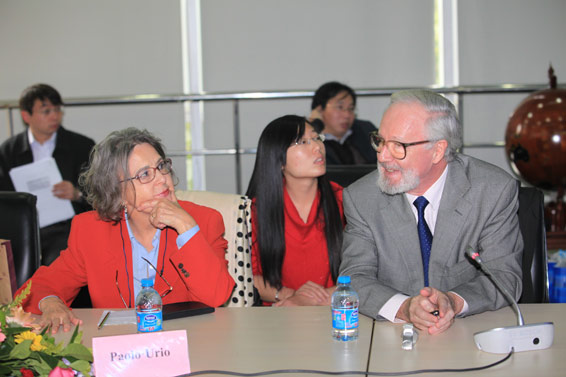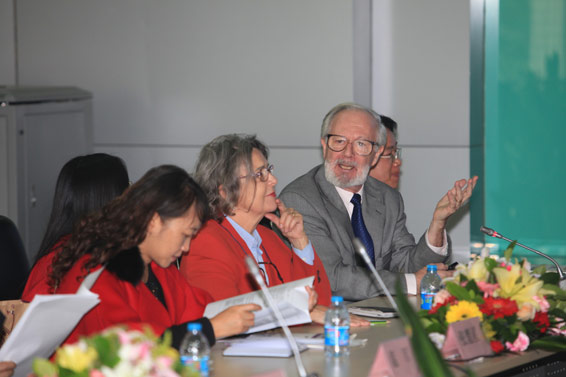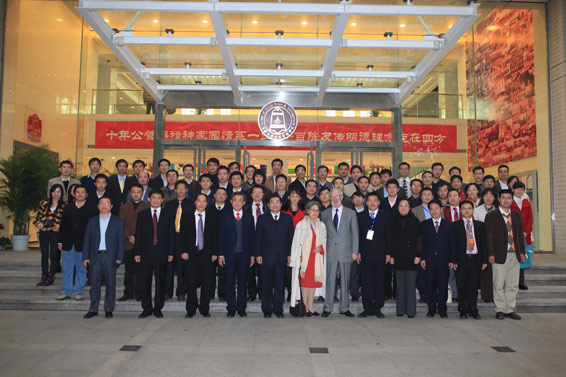 Offical photo of the Ceremony.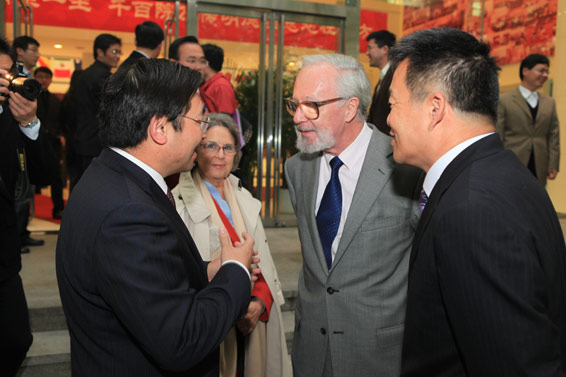 After the Ceremony, Chancellor Hu Ping discusses with Mrs. Urio and Professors P. Urio and Hu Angang